Recommended Furniture Stores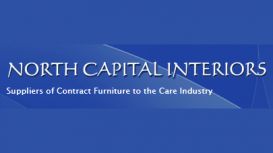 northcapitalinteriors.co.uk
Our many years of experience understanding customer requirements enables us to provide contract furniture products suitable for today's market place at prices that are both competitive and

satisfactory to our customers. We hope to provide an efficient, friendly service, responding to your enquiries in a positive way by means of a personal visit if required. For help or more information please contact us.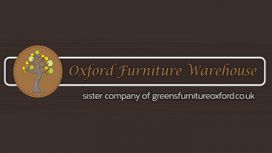 greensfurnitureoxford.co.uk
We are a family run business based in Headington, Oxford. Customer satisfaction is paramount and we pride ourselves on offering a personal shopping experience. Throughout the years we have been lucky

enough to supply quality new and used furniture, including bespoke furniture to suit customers exact requirements. We also offer a painting service so if you have an old piece of furniture that you want revamped then we can do that for you!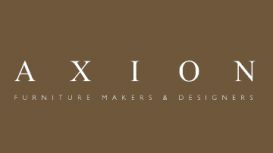 Axion Furniture Makers was established in 1990. Our workforce are highly skilled craftsmen capable of creating any design from the most complex office suite to the smallest jewellery box. We regularly

work on domestic and commercial projects and are often commissioned for other types of work such as specialist furniture and exhibition design. We cover all stages of the process, confidently, from concept through to design and project management, to final construction and installation.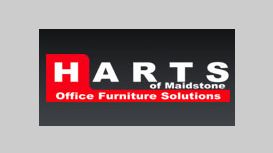 Harts of Maidstone are office furniture specialists with over 20 years experience in planning and installation. Our dedicated and highly motivated staff have many years experience ensuring each and

every project is specified and planned accurately and assembled and installed professionally. Harts of Maidstone strive to be the most efficient and reliable office furniture suppliers in Kent and guarantee to work alongside every organisation to ensure the perfect layout, style and product every time.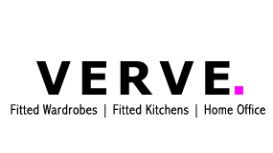 vervefittedbedrooms.co.uk
Dreaming of bespoke fitted bedroom furniture without the expensive price tag? Then allow Verve to help your make your dreams become a reality. We offer no obligation quotes and straight forward

pricing. Verve can work with you to design and install a beautiful bespoke wardrobes that falls within your budget without compromising on quality.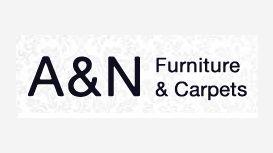 At A & N Furniture we specialise in high quality, comfy and stylish sofas, beds, dining tables, wardrobes and much, much more. We have many years of experience which has helped us get to know what

people really want; excellence but with an affordable price, and that's what were here to give.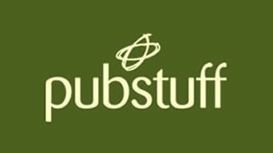 secondhandpubfurniture.co.uk
Whether you require a complete refit for your pub, bar, restaurant or club, or you are just looking for a few pub or restaurant tables and chairs to add to your existing pub furniture, Pubstuff is the

place to visit. We are based in Cropredy, Banbury in Oxfordshire stacked high with recycled and new pub furniture. Our recycled products come from managed houses when they rebrand or refurbish their pubs, ensuring consistently high quality.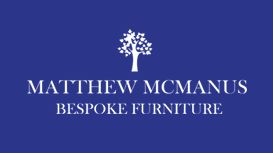 Whether we are creating a grand contemporary staircase or designing and installing a handmade kitchen we approach our work with care and precision. We strive to build a very personal working

relationship with our clients which we feel is an invaluable approach to achieve exactly what our clients want.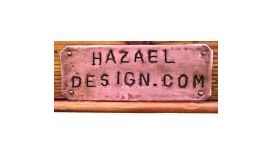 We hand make furniture from reclaimed timber and metal in our Dorset workshop. We have recently added a Character Oak Range handmade from new character oak. Available in white and colour washed as

well natural waxed or dark waxed. Words most often heard to describe our furniture: chunky, solid, made to last, tactile, rustic yet smooth, lovely to touch and sculptured. Seating: Dining chairs, occasional chairs, stools and benches. Mirrors: from small to floor standing.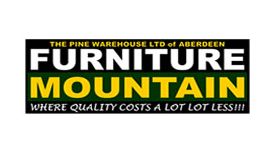 At Furniture Mountain and Mattress Mountain we strive to supply only top quality solid wood furniture. We carry huge stocks of pine and oak furniture all within extensive ranges. With more than 20

ranges of solid wood furniture in stock and on display, we can cater for furnishing every room.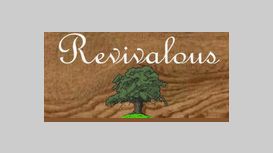 Revivalous offers an exclusive range of bespoke oak beam furniture for anyone who is looking to add some charm and character to their home. Each piece of furniture is hand crafted to order and can be

created to suit the individual's needs. Whether it is a rustic oak dining table, coffee table, fire surround, storage units, etc, the team at Revivalous have the desire and skill to create the oak furniture of your dreams.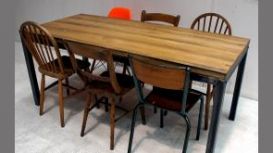 vintage-industrial-furniture.co.uk
We have a variety of designs to appeal to those who love the aesthetic of old factory style equipment and furniture. Some of our work is also featured on our facebook page. As factories have closed

over the past decades tables and other items of equipment have been disgarded, but we now see value in such pieces. It can often be hard to source original vintage industrial furniture so we design and make pieces in the same style, sometimes using reclaimed materials.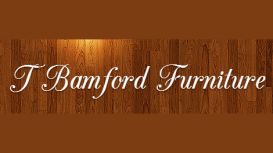 Welcome to our site where you will find pre-loved furniture to suit all tastes and styles. Our range changes all of the time so please bookmark our site as a site of interest and visit often. We

strive to provide quality furniture with style and character that will improve and enliven your home as well as to reflect your personality.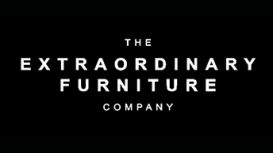 extraordinaryfurniture.co.uk
The Extraordinary Furniture Company is a family run business located in Shropshire & Staffordshire in the heart of the UK. We strive to provide the highest quality products with an unrivalled personal

service at competitive prices. We specialise in unique, quirky and exciting furniture, hence our name, but we are "extraordinary" not only in the products we sell but the way we deal with you the customer. We sell furniture the way we would like to be sold furniture.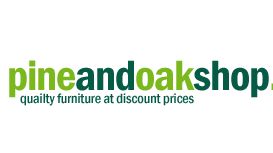 Our aim is to provide customers with top quality contemporary & traditional style furniture at unbeatable prices. We buy in bulk direct from the factory which means our prices remain competitive

throughout the home retail market. Please call our Southern Distribution Manager Neil on 01438 906143 if you choose to collect your order. Here you will find a vast selection of ready assembled furniture made from the most popular types of solid wood.
---
Whether you are looking for a classic style sofa or a cutting-edge modern dining table, shopping online from furniture stores is always the easier way. In fact, shopping from furniture stores online is a great way to save time and experience everything from the comfort of your home, having enough time to consider every investment without the pushy sellers at the furniture stores and showrooms. Well, shopping from furniture stores online can also have some downsides. For example, shopping online from furniture stores means you don't have direct contact and experience with the quality of the product, how comfortable you find it, etc. The truth is that shopping online from furniture stores doesn't necessarily mean that you are getting the exact same thing you are seeing online, on the websites of furniture stores. Unfortunately, there are some furniture stores that advertise something online and the furniture pieces are totally different and what you haven't expect once you get it in person. Therefore, we highly recommend that when you are shopping online, you are choosing only reliable and reputable furniture stores and suppliers and checking out all referrals, recommendations, and testimonials shared online for furniture stores. At the end of the day, shopping online from furniture stores remains an option with more advantages, so let's explore this topic more in-depth. Here are some top recommendations and tips on how to shop online from furniture stores:
Keep in Mind Your Style When Shopping from Furniture Stores
Most of the furniture stores follow a certain style when manufacturing and designing furniture pieces. While some furniture stores specialise in designing and manufacturing classic and traditional styles of furniture, other furniture stores focus on contemporary styles and modern designs. Of course, there are also furniture stores that specialise at a wide spectrum of styles and designs. However, one of the most effective ways to narrow down your choice and make your search easier and quicker is to focus on the furniture stores specialising in designing and offering items styled the way you want for your home or office. Especially if you are looking for a more specific style of furniture pieces that are not available on a wide market.
Consider Commercial or Domestic Furniture Stores
In order to narrow down furniture stores even further, you have to consider whether you are looking for furniture for your home or your office. Some furniture stores specialise only in the design and manufacturing of office furniture. In case you are looking for pieces for your office and workspace, you better focus on furniture stores specialising in this type of furniture. Furniture stores focusing mainly on office and work furniture can offer a beautiful style that fits into the professional environment, while the design is functional enough to ensure maximum comfort and all specifics and requirements for a working space are taken into account when the design is considered.
Check for Furniture Stores Referrals
Of course, one of the basic rules of online shopping is always researching the online database for any recommendations, referrals, or simply testimonials and opinions shared about the service, good, or company you are interested in. Furniture stores do not make an exception. Through all the opinions shared online about the furniture stores and the products and services they offer you will be able to learn more about the quality of products, how good or bad customer service is, are there any options for refunds or replacements, what guarantees and warranties are offered, and much more. When looking for reliable and reputable furniture stores don't check online only. Make sure to ask your family, relatives, friends, and coworkers and maybe at least a couple of people will be able to share their positive experience with furniture stores or warn you about some through their negative experience.
Check the Return and Refund Policies of Furniture Stores
After all the research, considering, and narrowing down, you have finally made the decision and invested in furniture pieces offered by a reputable manufacturer or supplier. Even in this case, even when purchasing from a high-quality manufacturer, accidents and unexpected issues can happen. Even high-quality furniture stores can make some mistakes and send out products with defects and issues. In this case, you must be sure that the company has a good and actually working returns and refunds policy with easy to follow procedures, no additional fees and charges for return. Make sure to order only from furniture stores that allow returns and their return policy is equally beneficial and balanced for both parties.
Furniture Stores and Shipping Costs
Buying goods from furniture stores can be a serious investment by itself, therefore you don't want to pay too much for additional charges and fees such as delivery and shipping. When researching and looking for furniture stores online, make sure to choose furniture stores that offer pretty reasonable shipping costs and are not trying to break the bank. Most furniture stores will list shipping costs and delivery information on their websites, either in a section dedicated to the topic or in the FAQs sections. Make sure to thoroughly review the furniture stores' shipping costs and policies before you make a purchase. Otherwise, you may find yourself paying for shipping a higher price than the furniture pieces themselves. With some furniture stores, it is better to visit the physical store or showroom and purchase furniture there instead of ordering online.
There are many aspects of shopping online from furniture stores you want to consider before you spend your money. Buying new furniture for your home or office can be quite an investment, therefore you don't want to make a spontaneous decision you will regret later on. We highly encourage you to take your time, consider all your requirements, desires, and needs, do thorough research and narrow down your choice as much as possible. From this point on, it will be significantly easier for you to not simply buy furniture you like, but also purchase it from a reputable and reliable company you feel safe doing business with.
Keep in mind your style when shopping from furniture stores
Consider commercial or domestic furniture stores
Check for furniture stores referrals
Check the return and refund policies of furniture stores
Furniture stores and shipping costs