Recommended Furniture Stores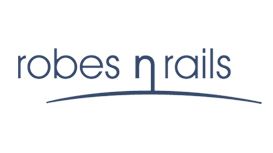 FEATURED

(3)

01522 387037
Here at Robes 'n' Rails we are the experts in transforming the interior of your home and specialise in the design, supply and installation of high quality fitted furniture. Our extensive selection

includes ranges suitable for a host of applications, from fitted bedroom wardrobes to lounge and office furniture and we take great pride in the superior quality of everything we provide.
Would like to say a massive thank you to Robes N Rails for doing such an amazing job on my daughters fitted wardrobe!
Very friendly and professional would highly recommend.
Absolutely over the moon with my wardrobes, great job done by James and Wayne, no mess everything tidied and explained what they have done. Will definitely recommend Robes & Rails.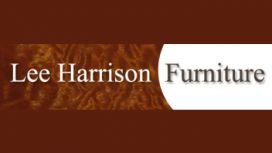 leeharrisonfurniture.co.uk
Based on the London / Kent borders, Lee Harrison has over 25 years experience in the bespoke furniture industry. Lee prides himself on creating innovative and creative design to meet his clients

needs. From a fitted kitchen, to a one off piece of furniture, Lee will always achieve perfection and will make sure the client is completely satisfied. When you choose Lee Harrison to make your furniture you can trust that you will receive professional expertise as well as a dedicated craftsman.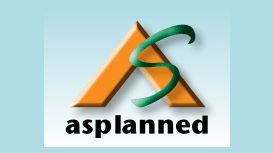 The success of your business means everything to us, which is why we help companies like yours to run more efficiently, maximise their office space, and ultimately turn a healthier profit. Whatever

your office design, relocation or furniture needs, asplanned is here to help. To the economic challenges in the news we say one simple thing: we can help your business adapt and thrive.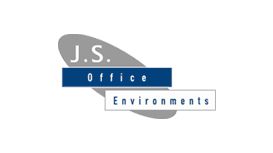 At JS we study how people actually work - listening to and learning from our customers. Our skilled and professional sales team will then use what we've learned to provide products that are designed

around the user. Our products incorporate the latest research in ergonomics and biomechanics. We also commit to offer competitively priced products on time and within budget from the re-upholstery of one chair to the complete refurbishment of a building.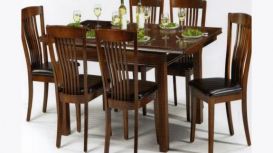 jkerrfurnituregalleries.co.uk
We are a family run business with over 30 years' experience in the furniture trade. Our dedication to provide quality funiture at affordable prices is still the guiding influence in the business'

progression and growth. You are invited to view our extensive stock on our shop floor in Lurgan: we have three levels of showrooms.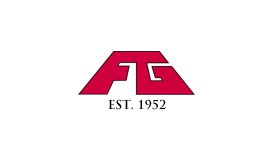 We source the world to gather the finest furniture, ceramics, lighting and décor. The Febland Group has been going for over sixty years and has lost nothing of its desire to bring beautiful and

original household items to Blackpool and distribute them nationwide. It is a far cry from when Mr Simman Febland established the company in 1952 and setting out his stall in the 1953 Harrogate Gift Fair, to the 15 annual exhibitions now participated in by the company.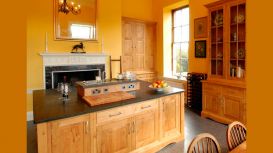 When you choose hand-made furniture, you invest in the beauty and value of your home - and endow it with a desirable and unique character. At Harts Woodworking, we design, create and install bespoke

furniture and kitchens to the highest standards of craftsmanship. Specialising in fitted and free-standing furniture for kitchens, bedrooms and studies, we work closely with you to achieve your ambitions for every room.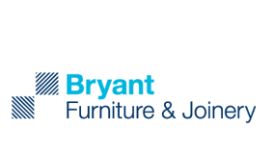 From workshops near Dorking, Surrey, Bryant Furniture and Joinery have been creating a wide variety of timber projects for both domestic and commercial clients for over 10 years. Providing a complete

design and build service, we can construct bespoke joinery and cabinet work, from custom kitchens to traditional sliding sash windows, to suit your individual requirements and budget.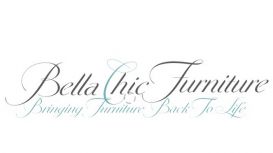 Inspired by the wonderful french shabby chic style, we transform previously loved items into beautiful vintage pieces that fit in amazingly with modern day living, bringing affordable chic into homes

across the UK. Our love for old furniture stemmed from realising people were getting rid of solid, beautiful items in favour of laminated, flat packed, modern furniture based on the limited colour options older furniture gives.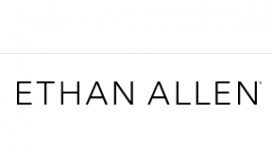 Maybe the reason people have been living with Ethan Allen for generations is because Ethan Allen is so easy to live with. Since 1932, we've specialized in creating icons of livable luxury. Those

beautifully designed, beautifully crafted classics that become as much a part of your style as that little black dress or favorite pair of jeans. Ethan Allen is much more than a retailer. We also design and build most of what we sell.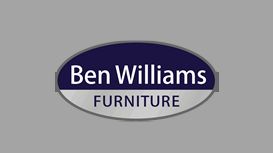 As you will probably appreciate, fine furniture is not something that can be bought off the shelf. Perfection takes time, and the dedication of a committed professional whose craft has been honed over

many years. To each individual piece Ben brings over twenty years of hard won skill and knowledge. His dedicated eye for detail and commitment to meeting your needs mean you can be assured of the best possible service, and at the end of the commission a truly unique, hand crafted installation.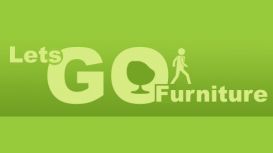 Lets Go Furniture is based in Brighton & Hove City on the South Coast of England supplying throughout the UK. We supply restaurant furniture, pub & bar furniture, cafe furniture, club furniture, hotel

furniture, banquette and bench seating. All our products are made for the commercial market and are stronger than domestic products. Lets Go Furniture is a friendly and flexible contract furniture company.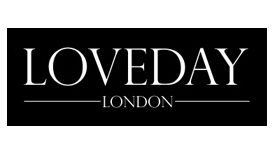 Loveday Antiques have stocked a large selection of exquisite and enchanting Art Deco, 1970's and antique furniture in London, UK for over 40 years with our new showroom being opened in Hertfordshire

to the trade, interior designers and public. We have a range of antique furniture including antique leather chairs with Georgian, Regency, Victorian, Edwardian and 1930s styles, and Art Deco antiques which are of the upmost quality.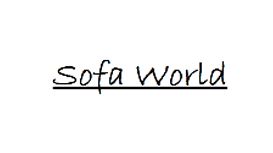 furniturenorthampton.co.uk
Our store was founded to assist individual seekers of unusual and functional products that are conscious of their needs and care about the comfort of everyday life. The specialty of SOFA WORLD -

Furniture Northampton is, primarily, modern furniture which certainly meets the expectations of demanding customers. Our company's offer proves that the interior can be not only beautiful, but also comfortable and functional.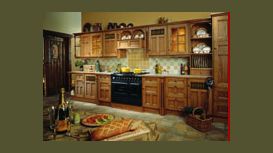 These four people are the heart and soul of 'Rosecourt Furniture'; manufacturers and retailers of Kitchen Bedroom and Home Office furniture, and I was delighted to be given the opportunity to talk to

them about their business. Hindley Green born and bred Len, and co-owner Paul have worked together since they were teenagers. Between them they have over 70 years of experience in the manufacture and sale of furniture.
---
Whether you are looking for a classic style sofa or a cutting-edge modern dining table, shopping online from furniture stores is always the easier way. In fact, shopping from furniture stores online is a great way to save time and experience everything from the comfort of your home, having enough time to consider every investment without the pushy sellers at the furniture stores and showrooms. Well, shopping from furniture stores online can also have some downsides. For example, shopping online from furniture stores means you don't have direct contact and experience with the quality of the product, how comfortable you find it, etc. The truth is that shopping online from furniture stores doesn't necessarily mean that you are getting the exact same thing you are seeing online, on the websites of furniture stores. Unfortunately, there are some furniture stores that advertise something online and the furniture pieces are totally different and what you haven't expect once you get it in person. Therefore, we highly recommend that when you are shopping online, you are choosing only reliable and reputable furniture stores and suppliers and checking out all referrals, recommendations, and testimonials shared online for furniture stores. At the end of the day, shopping online from furniture stores remains an option with more advantages, so let's explore this topic more in-depth. Here are some top recommendations and tips on how to shop online from furniture stores:
Keep in Mind Your Style When Shopping from Furniture Stores
Most of the furniture stores follow a certain style when manufacturing and designing furniture pieces. While some furniture stores specialise in designing and manufacturing classic and traditional styles of furniture, other furniture stores focus on contemporary styles and modern designs. Of course, there are also furniture stores that specialise at a wide spectrum of styles and designs. However, one of the most effective ways to narrow down your choice and make your search easier and quicker is to focus on the furniture stores specialising in designing and offering items styled the way you want for your home or office. Especially if you are looking for a more specific style of furniture pieces that are not available on a wide market.
Consider Commercial or Domestic Furniture Stores
In order to narrow down furniture stores even further, you have to consider whether you are looking for furniture for your home or your office. Some furniture stores specialise only in the design and manufacturing of office furniture. In case you are looking for pieces for your office and workspace, you better focus on furniture stores specialising in this type of furniture. Furniture stores focusing mainly on office and work furniture can offer a beautiful style that fits into the professional environment, while the design is functional enough to ensure maximum comfort and all specifics and requirements for a working space are taken into account when the design is considered.
Check for Furniture Stores Referrals
Of course, one of the basic rules of online shopping is always researching the online database for any recommendations, referrals, or simply testimonials and opinions shared about the service, good, or company you are interested in. Furniture stores do not make an exception. Through all the opinions shared online about the furniture stores and the products and services they offer you will be able to learn more about the quality of products, how good or bad customer service is, are there any options for refunds or replacements, what guarantees and warranties are offered, and much more. When looking for reliable and reputable furniture stores don't check online only. Make sure to ask your family, relatives, friends, and coworkers and maybe at least a couple of people will be able to share their positive experience with furniture stores or warn you about some through their negative experience.
Check the Return and Refund Policies of Furniture Stores
After all the research, considering, and narrowing down, you have finally made the decision and invested in furniture pieces offered by a reputable manufacturer or supplier. Even in this case, even when purchasing from a high-quality manufacturer, accidents and unexpected issues can happen. Even high-quality furniture stores can make some mistakes and send out products with defects and issues. In this case, you must be sure that the company has a good and actually working returns and refunds policy with easy to follow procedures, no additional fees and charges for return. Make sure to order only from furniture stores that allow returns and their return policy is equally beneficial and balanced for both parties.
Furniture Stores and Shipping Costs
Buying goods from furniture stores can be a serious investment by itself, therefore you don't want to pay too much for additional charges and fees such as delivery and shipping. When researching and looking for furniture stores online, make sure to choose furniture stores that offer pretty reasonable shipping costs and are not trying to break the bank. Most furniture stores will list shipping costs and delivery information on their websites, either in a section dedicated to the topic or in the FAQs sections. Make sure to thoroughly review the furniture stores' shipping costs and policies before you make a purchase. Otherwise, you may find yourself paying for shipping a higher price than the furniture pieces themselves. With some furniture stores, it is better to visit the physical store or showroom and purchase furniture there instead of ordering online.
There are many aspects of shopping online from furniture stores you want to consider before you spend your money. Buying new furniture for your home or office can be quite an investment, therefore you don't want to make a spontaneous decision you will regret later on. We highly encourage you to take your time, consider all your requirements, desires, and needs, do thorough research and narrow down your choice as much as possible. From this point on, it will be significantly easier for you to not simply buy furniture you like, but also purchase it from a reputable and reliable company you feel safe doing business with.
Keep in mind your style when shopping from furniture stores
Consider commercial or domestic furniture stores
Check for furniture stores referrals
Check the return and refund policies of furniture stores
Furniture stores and shipping costs