Recommended Furniture Stores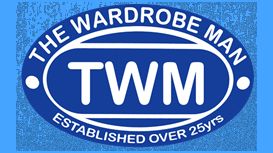 thewardrobemanscunthorpe.co.uk
Are you thinking about having fitted wardrobes installed in your bedroom? With 40 years of experience in the trade, The Wardrobe Man is the ideal choice for you. As a time served joiner, you can be

sure of receiving a first class service from us at all times. We are based in Scunthorpe and are happy to travel within a 20 mile radius to reach our domestic customers, providing made-to-measure fitted furniture for bedrooms.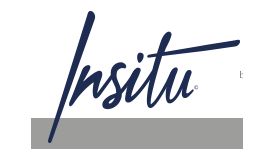 Insitu Furniture was established by furniture designer Jonathan Macmillan in 1985. Since that time he has developed a close working relationship with major manufacturers like Ligne Roset from France,

Varier and Ekornes from Norway, Collins & Hayes from the UK, as well as many other leading designers who produce contemporary furniture with quality and style.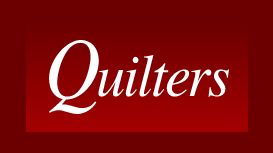 Quilters, Furniture and Bed Specialists, have been trading for over 50 years from the corner of Ruislip High Street. We have a dedicated, experienced team to look after customer service. Using modern

systems and carefully developed procedures we work hard to ensure that from your first contact with Quilters through to the fulfilment of your order we meet or exceed your expectations.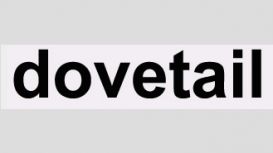 Dovetail Furniture Co. Ltd., Belfast, Northern Ireland was established in 1997 by furniture maker Ciaran O'Hanlon - a graduate from the University of Ulster. Dovetail specialises in Period and Modern

furniture commissions producing bespoke handmade furniture in solid wood. Dovetail makes Tables, Chairs, Bookcases, all sorts of Cabinetry, hand built Kitchens and free standing furniture. Check out the Gallery pages for more detail. If you have a project in mind and need any advice, get in touch!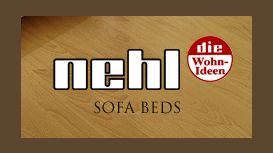 Sofa Beds with innovation, style and versatility - brought to you by Nehl! Maximising space in the home is becoming more important as living accommodation becomes smaller. NEHL specialises in

furniture designed for this purpose and are proud to present their latest collection of Sofa Beds. All our Sofa Beds are made to the highest of standards and design. Each couch comes with a manufacturer's guarantee for stability, comfort and innovation.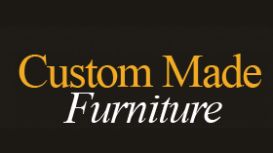 custommade-furniture.co.uk
At Custom Made Furniture T/A Furniture Express you will discover the widest choice of solid real wood furniture. Whether your preference is contemporary or traditional styles, you will find beautiful

furniture crafted, in a variety of finishes. We make custom made furniture to your specific designs and sizes using real solid wood and apply traditional ways joinery to give our furniture a lasting quality.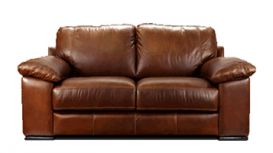 Robin Stagg personally hand selects the materials from which your furniture is manufactured. Only the highest quality seasoned beech and highest quality sprung units will be chosen for the frames

enabling Robin Stagg to offer a lifetime guarantee on their furniture. Robin Stagg is only able to offer a limited Guarantee on fabrics and Hide due to wear and tear. Additional protection can be added in the form of Scotch guarding.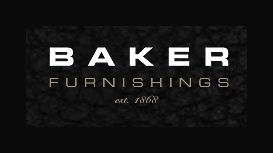 We have 2 showrooms, one set in an attractive courtyard in the centre of Wakefield, and the other, Baker Studio, within the Redbrick Mill complex, nr. We have a large and varied range of furniture &

accessories on display (too much to show on this website) including leather & fabric sofas & suites, dining furniture in light oak, darker mahogany and many shades in between.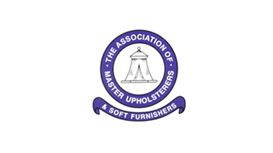 Based in Rotherham, South Yorkshire, E.Hayes is a family run business that provides excellent technical and customer service skills, continuing to leave clients satisfied. The mentoring of other

family members has established a reliable and dedicated work force who are proud of their reputation and attention to detail.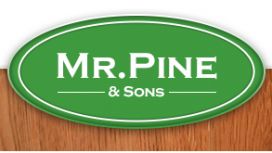 Having been in the furniture trade since 1985, Director Navid Assar shares his expertise and long term contacts to ensure that Mr Pine can offer better value for money to their customers. Buying in

bulk from an array of suppliers around the world ensures quality furniture pieces at very competitive prices.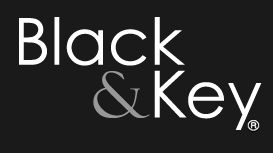 Based in London's Design Centre East in Chelsea Harbour, Black & Key, led by multi-award winning designer Karin Verzariu BIID, designs and makes bespoke furniture and accessories, handcrafted in

England and in selected workshops in Europe. Our timeless and versatile pieces, manufactured to the highest standards of craftsmanship with sophisticated materials, fit comfortably in contemporary as well as traditional spaces.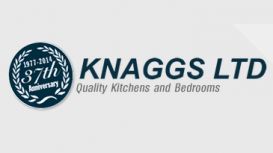 Knaggs Furniture Fittings was founded by Jim Knaggs in 1977. From small beginnings the company has grown into a well established supplier to the fitted furniture industry. With new ideas, new

technologies and new products, we aim to provide a service which enables manufacturers to produce high quality made to measure furniture.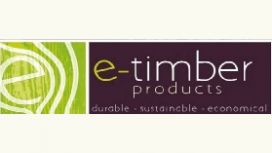 We specialise in Wooden Garden Furniture including wooden outdoor furniture and wooden patio furniture for sale to both private customers, commercial organisations and public sector/local authorities.

We also offer leasing and installation of commercial garden furniture including picnic tables, garden benches, garden gates and planters.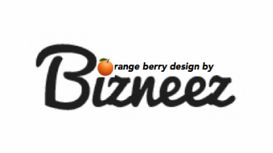 Orange Berry Design is our business card to our combinational platform of bizneez.com. Our trading Company is Bizneez Ltd. we are based in London and we provide highly professional interior design

services. This combined and with our own designed website illustrates our business card into showing you why our design skills is second to none, as everything is done in house by Kem Zorba, From building our new site to the marketing aspect of search engine optimisation.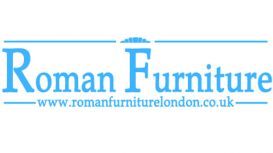 romanfurniturelondon.co.uk
Roman furniture is family based business which was set up in 2006 and has been running for the last 10 years. Roman Furniture provide customers with style, quality and contemporary furniture with the

best price guarantee. Roman furniture has an extraordinary collection which accommodate in any requirement in size to fit the needs of the customer.
---
Whether you are looking for a classic style sofa or a cutting-edge modern dining table, shopping online from furniture stores is always the easier way. In fact, shopping from furniture stores online is a great way to save time and experience everything from the comfort of your home, having enough time to consider every investment without the pushy sellers at the furniture stores and showrooms. Well, shopping from furniture stores online can also have some downsides. For example, shopping online from furniture stores means you don't have direct contact and experience with the quality of the product, how comfortable you find it, etc. The truth is that shopping online from furniture stores doesn't necessarily mean that you are getting the exact same thing you are seeing online, on the websites of furniture stores. Unfortunately, there are some furniture stores that advertise something online and the furniture pieces are totally different and what you haven't expect once you get it in person. Therefore, we highly recommend that when you are shopping online, you are choosing only reliable and reputable furniture stores and suppliers and checking out all referrals, recommendations, and testimonials shared online for furniture stores. At the end of the day, shopping online from furniture stores remains an option with more advantages, so let's explore this topic more in-depth. Here are some top recommendations and tips on how to shop online from furniture stores:
Keep in Mind Your Style When Shopping from Furniture Stores
Most of the furniture stores follow a certain style when manufacturing and designing furniture pieces. While some furniture stores specialise in designing and manufacturing classic and traditional styles of furniture, other furniture stores focus on contemporary styles and modern designs. Of course, there are also furniture stores that specialise at a wide spectrum of styles and designs. However, one of the most effective ways to narrow down your choice and make your search easier and quicker is to focus on the furniture stores specialising in designing and offering items styled the way you want for your home or office. Especially if you are looking for a more specific style of furniture pieces that are not available on a wide market.
Consider Commercial or Domestic Furniture Stores
In order to narrow down furniture stores even further, you have to consider whether you are looking for furniture for your home or your office. Some furniture stores specialise only in the design and manufacturing of office furniture. In case you are looking for pieces for your office and workspace, you better focus on furniture stores specialising in this type of furniture. Furniture stores focusing mainly on office and work furniture can offer a beautiful style that fits into the professional environment, while the design is functional enough to ensure maximum comfort and all specifics and requirements for a working space are taken into account when the design is considered.
Check for Furniture Stores Referrals
Of course, one of the basic rules of online shopping is always researching the online database for any recommendations, referrals, or simply testimonials and opinions shared about the service, good, or company you are interested in. Furniture stores do not make an exception. Through all the opinions shared online about the furniture stores and the products and services they offer you will be able to learn more about the quality of products, how good or bad customer service is, are there any options for refunds or replacements, what guarantees and warranties are offered, and much more. When looking for reliable and reputable furniture stores don't check online only. Make sure to ask your family, relatives, friends, and coworkers and maybe at least a couple of people will be able to share their positive experience with furniture stores or warn you about some through their negative experience.
Check the Return and Refund Policies of Furniture Stores
After all the research, considering, and narrowing down, you have finally made the decision and invested in furniture pieces offered by a reputable manufacturer or supplier. Even in this case, even when purchasing from a high-quality manufacturer, accidents and unexpected issues can happen. Even high-quality furniture stores can make some mistakes and send out products with defects and issues. In this case, you must be sure that the company has a good and actually working returns and refunds policy with easy to follow procedures, no additional fees and charges for return. Make sure to order only from furniture stores that allow returns and their return policy is equally beneficial and balanced for both parties.
Furniture Stores and Shipping Costs
Buying goods from furniture stores can be a serious investment by itself, therefore you don't want to pay too much for additional charges and fees such as delivery and shipping. When researching and looking for furniture stores online, make sure to choose furniture stores that offer pretty reasonable shipping costs and are not trying to break the bank. Most furniture stores will list shipping costs and delivery information on their websites, either in a section dedicated to the topic or in the FAQs sections. Make sure to thoroughly review the furniture stores' shipping costs and policies before you make a purchase. Otherwise, you may find yourself paying for shipping a higher price than the furniture pieces themselves. With some furniture stores, it is better to visit the physical store or showroom and purchase furniture there instead of ordering online.
There are many aspects of shopping online from furniture stores you want to consider before you spend your money. Buying new furniture for your home or office can be quite an investment, therefore you don't want to make a spontaneous decision you will regret later on. We highly encourage you to take your time, consider all your requirements, desires, and needs, do thorough research and narrow down your choice as much as possible. From this point on, it will be significantly easier for you to not simply buy furniture you like, but also purchase it from a reputable and reliable company you feel safe doing business with.
Keep in mind your style when shopping from furniture stores
Consider commercial or domestic furniture stores
Check for furniture stores referrals
Check the return and refund policies of furniture stores
Furniture stores and shipping costs