Recommended Furniture Stores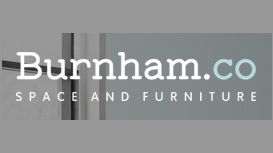 Through this period, a wide ranging base of knowledge has been and continues to be accumulated encompassing office design, space planning, DSE Ergonomics and more recently, how the modern workplace is

adapting and evolving to suit new working cultures, practices and technologies. Whether simply needing a few items of furniture, or are looking for a complete design and Build solution, this experience is tapped into during every thought process when considering spaces and solutions.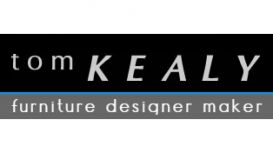 Tom Kealy completed his training at Parnham College under Robert Ingham in 1979. Since then he has run his own business designing and making bespoke furniture for a variety of discerning clients. Over

the past 28 years he has also undertaken work for a number of different designers, such as Wales & Wales and Illingworth & Partridge.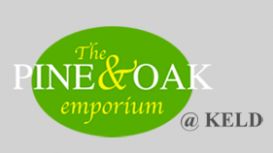 Quality Solid Oak, Pine and Painted Furniture in Cheshire and Manchester. Our beautiful handcrafted furniture is lovingly created to your own design and specifications. Supplying to our customers in

Manchester and Cheshire. We pride ourselves in supplying a unique piece of furniture made from Oak, Pine and Rough Sawn Riven timber, at a reasonable price.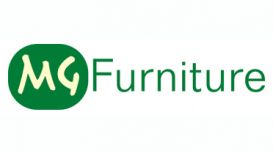 Welcome to our exclusive collection of cane and conservatory furniture in Hampshire. With over ten years experience in the conservatory furniture industry. At MG furniture we pride ourselves on

providing quality, affordable, cane and rattan suites in both contemporary and traditional styles. Our extensive range of fabrics and cane pieces will grace any new addition to your home. Unlike many cane furniture suppliers, All MG Furniture includes a superior quality foam base with a full dacron wrap.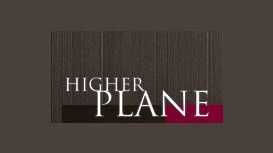 Every project is unique, just like our customers. You will find some of our many pieces displayed on this website. From a simple stool to a complete kitchen we can build what you require. We work with

designers, architects and directly with the customer.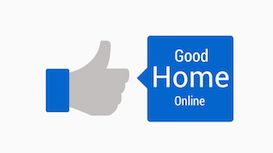 Our furniture store was created with one thing in mind: to provide high quality modern and classic furniture at fair prices online. We always maintain the highest quality when it comes to the

furniture we sell and our customer service. Good Home Online is your one stop shop for furniture in every room of your home. You will find matching ranges in a superb variety of styles. FREE delivery is standard.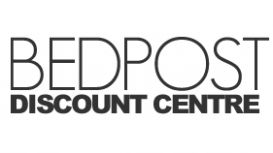 bedpostdiscountcentre.com
Twenty six years have come and gone since the Bedpost Discount Centre began supplying beds and bedroom furniture to yourself the public. In those years, styles and tastes have continually varied, but

throughout that time we have been the one constant in satisfying those tastes and providing unbeatable and friendly customer service, a quality that has been near forgotten in todays society.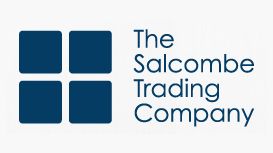 An exceptional range of products for the house and garden, with kitchen, dining and entertaining taking centre stage. Inspiration comes from the sea and moors of Devon, and the sophistication of Bath,

giving our range a distinctly New England and Scandi feel. Specialising in Scandinavian interior design and representing the best British artisans, we have hand picked a stunning array of accessories for your home and garden.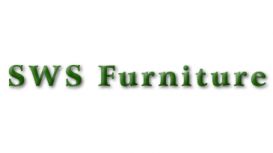 pinewoodstudioscarborough.co.uk
SWS Furniture - Pinewood Studio Scarborough has been family run, privately owned, independent, established in the same premises (3 separate showrooms on the same site) in Scarborough, for well over 20

years. We have a long established reputation for quality and service with over 80% of our business coming from repeat customers and recommendations. Friendly personal service - no pressure selling - no flat pack.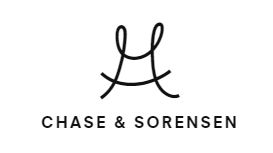 Fresh off the boat from Denmark, this stunning pair of dining / desk chairs date back to the late 1950s and were designed by well-known Danish design icon Arne Vodder for Sibast. Available as is or

with new upholstery in a colour of your choice, this classic teak-framed lounger will be on display in our Dalston Lane shop throughout the week.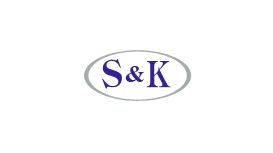 The majority of companies around only supply Vinyl and Melamine faced products to give the impression of real wood or painted finish, as well as supplying these finishes we also manufacture and supply

Solid Wood, Veneers and Spray painted finishes (to any colour you require) at competitive prices. We guarantee our prices are lower than leading nationwide companies and we supply truly made to measure furniture.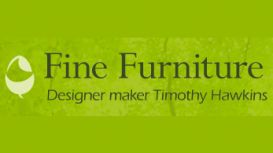 All our furniture is designed and made by award winning designer maker and Master Craftsman Timothy Hawkins. For Tim, this work is a vocation rather than simply a profession and his aim continues to

be to create unique furniture for you & future generations to treasure.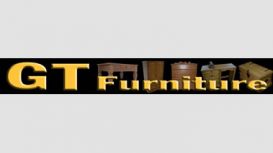 G T Furniture is based in Worthing, West Sussex. We provide household furniture at affordable prices either online or in our shop in Worthing, West Sussex. We stock a wide selection of furniture

including garden, office and specialized furniture. FREE local deliveries to postcode areas BN11, BN12, BN14 and BN15 (after 5pm) six nights a week and furniture is assembled.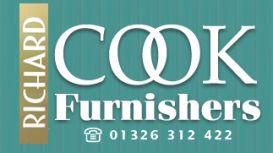 Richard Cook established his business at its current site in 1903 and today, although very different from those days it is still in the hands of the same family and now run by his great grandson. The

business may have changed but the principles on which it was founded remain the same today. At our Falmouth store we have a wide selection of some of the best UK and continental furnishings covering every aspect of the home from carpeting, fabrics and blinds to furniture, upholstery and beds.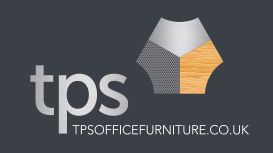 Welcome to TPS Office Furniture Ltd, we are a customer focused business, concentrating on quality service, quality office furniture, and outstanding choice. The company began trading in 2007 and has

grown to become one of Lincolnshire's leading office furniture suppliers. Our office furniture website shows you examples of seating ideas, desks and tables, office screens for privacy and noise reduction, storage ideas for your office, attractive reception ideas and chairs.
---
Whether you are looking for a classic style sofa or a cutting-edge modern dining table, shopping online from furniture stores is always the easier way. In fact, shopping from furniture stores online is a great way to save time and experience everything from the comfort of your home, having enough time to consider every investment without the pushy sellers at the furniture stores and showrooms. Well, shopping from furniture stores online can also have some downsides. For example, shopping online from furniture stores means you don't have direct contact and experience with the quality of the product, how comfortable you find it, etc. The truth is that shopping online from furniture stores doesn't necessarily mean that you are getting the exact same thing you are seeing online, on the websites of furniture stores. Unfortunately, there are some furniture stores that advertise something online and the furniture pieces are totally different and what you haven't expect once you get it in person. Therefore, we highly recommend that when you are shopping online, you are choosing only reliable and reputable furniture stores and suppliers and checking out all referrals, recommendations, and testimonials shared online for furniture stores. At the end of the day, shopping online from furniture stores remains an option with more advantages, so let's explore this topic more in-depth. Here are some top recommendations and tips on how to shop online from furniture stores:
Keep in Mind Your Style When Shopping from Furniture Stores
Most of the furniture stores follow a certain style when manufacturing and designing furniture pieces. While some furniture stores specialise in designing and manufacturing classic and traditional styles of furniture, other furniture stores focus on contemporary styles and modern designs. Of course, there are also furniture stores that specialise at a wide spectrum of styles and designs. However, one of the most effective ways to narrow down your choice and make your search easier and quicker is to focus on the furniture stores specialising in designing and offering items styled the way you want for your home or office. Especially if you are looking for a more specific style of furniture pieces that are not available on a wide market.
Consider Commercial or Domestic Furniture Stores
In order to narrow down furniture stores even further, you have to consider whether you are looking for furniture for your home or your office. Some furniture stores specialise only in the design and manufacturing of office furniture. In case you are looking for pieces for your office and workspace, you better focus on furniture stores specialising in this type of furniture. Furniture stores focusing mainly on office and work furniture can offer a beautiful style that fits into the professional environment, while the design is functional enough to ensure maximum comfort and all specifics and requirements for a working space are taken into account when the design is considered.
Check for Furniture Stores Referrals
Of course, one of the basic rules of online shopping is always researching the online database for any recommendations, referrals, or simply testimonials and opinions shared about the service, good, or company you are interested in. Furniture stores do not make an exception. Through all the opinions shared online about the furniture stores and the products and services they offer you will be able to learn more about the quality of products, how good or bad customer service is, are there any options for refunds or replacements, what guarantees and warranties are offered, and much more. When looking for reliable and reputable furniture stores don't check online only. Make sure to ask your family, relatives, friends, and coworkers and maybe at least a couple of people will be able to share their positive experience with furniture stores or warn you about some through their negative experience.
Check the Return and Refund Policies of Furniture Stores
After all the research, considering, and narrowing down, you have finally made the decision and invested in furniture pieces offered by a reputable manufacturer or supplier. Even in this case, even when purchasing from a high-quality manufacturer, accidents and unexpected issues can happen. Even high-quality furniture stores can make some mistakes and send out products with defects and issues. In this case, you must be sure that the company has a good and actually working returns and refunds policy with easy to follow procedures, no additional fees and charges for return. Make sure to order only from furniture stores that allow returns and their return policy is equally beneficial and balanced for both parties.
Furniture Stores and Shipping Costs
Buying goods from furniture stores can be a serious investment by itself, therefore you don't want to pay too much for additional charges and fees such as delivery and shipping. When researching and looking for furniture stores online, make sure to choose furniture stores that offer pretty reasonable shipping costs and are not trying to break the bank. Most furniture stores will list shipping costs and delivery information on their websites, either in a section dedicated to the topic or in the FAQs sections. Make sure to thoroughly review the furniture stores' shipping costs and policies before you make a purchase. Otherwise, you may find yourself paying for shipping a higher price than the furniture pieces themselves. With some furniture stores, it is better to visit the physical store or showroom and purchase furniture there instead of ordering online.
There are many aspects of shopping online from furniture stores you want to consider before you spend your money. Buying new furniture for your home or office can be quite an investment, therefore you don't want to make a spontaneous decision you will regret later on. We highly encourage you to take your time, consider all your requirements, desires, and needs, do thorough research and narrow down your choice as much as possible. From this point on, it will be significantly easier for you to not simply buy furniture you like, but also purchase it from a reputable and reliable company you feel safe doing business with.
Keep in mind your style when shopping from furniture stores
Consider commercial or domestic furniture stores
Check for furniture stores referrals
Check the return and refund policies of furniture stores
Furniture stores and shipping costs