Recommended Furniture Stores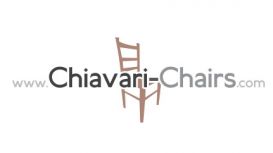 Chiavari chairs are the ideal choice for hire companies or venues where versatility and flexible use of space is important. They are an elegant and modern way to transform any venue. For this reason

they have become very popular for wedding venue seating but also for functions, conferences and events.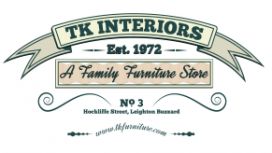 TK Furniture is a second generation, family owned and operated furniture business; one of the few remaining in the local area. Since 1972 we have supplied high-quality home furnishings and accessories

from our 7,000 square foot Leighton Buzzard furniture store and showroom. With over 40 years experience, we have a wealth of specialist expertise to ensure that you find the perfect furnishings for your home or office.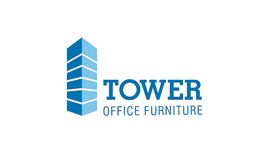 With over 20 years experience, we have built our reputation on delivering quality office furniture on time and within budget. We pride ourselves on being able to work closely with our customers,

meeting their design expectations and specifications. Our evolving office furniture solutions, are created using only the highest quality materials and components.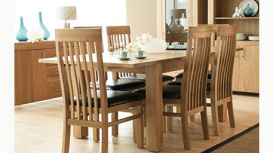 woodenfurnituredunmow.co.uk
The Wooden furniture company established in1994 offer wide ranges of furniture to suit every house hold. The showroom offers ample space with thousand's of square feet of Oak and Pine furniture on

display. Deliveries can be made on larger items, with our delivery service from door to door.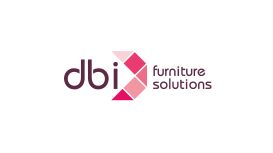 dbifurnituresolutions.co.uk
DBI Furniture Solutions supplies and installs office furniture to a wide variety of clients from both the public and private sectors, on a national basis. We are an NHS Supply Chain approved

contracted supplier to the NHS on the Senator NHS contract and have completed many LiFT schemes, department/organisation relocations and new build projects over the past 5 years for the NHS.
Working alongside the leading industry names, we have an extensive portfolio of desking, seating and storage ranges to suit all tastes and budgets. Classroom furniture for both Primary and Secondary

Education. We see space differently. A completely personal service working with the clients design brief. Encompassing our skills and design knowledge to reach the customers ultimate goal within an achievable budget.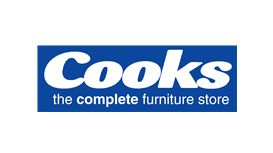 We will deliver anywhere in East Anglia - and further afield - just call us to discuss. Cooks Furnishers understands that personal and prompt service is of great importance to their customers and will

always endeavour to go that extra mile to ensure customers are advised and supplied with the items best suited to their needs.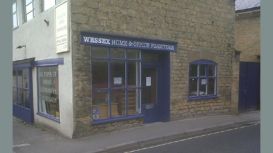 Visit our large showrooms in Crewkerne with FREE Customer Parking outside. Choose from our wide range of new and used Home & Office Furniture; Antique & Keen Pine, Core, Bisley, Claremont Centre & R

White - as well as a good selection of quality second hand furniture - including classic retro furniture from Uniflex, Ercol & G-Plan - we also offer a selection of Pictures, Prints & Mirrors to complement the décor of any home or office in stock.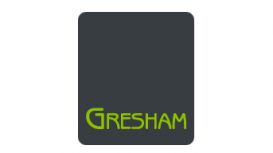 We are proud of the fact we have maintained a simple controlled approach to our business and are still owned and run by family members. Our workforce has expanded to over 250 dedicated people, all

expertly skilled and committed to the business of designing, producing and installing superb workspace furniture. We are proud to be a 'True UK Manufacturer' and share the benefits of high quality, reliably produced, competitively priced British goods.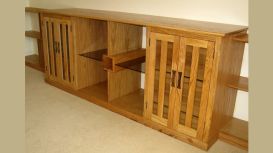 Furniture by Design has created a variety of doors styles that personalise the home and office as shown. Understanding the furniture's surroundings and the customer's requirements allows Christopher

to capture the essence of your needs and translate that into exceptional bespoke finished pieces of a high standard. The furniture we create will blend perfectly into your home and compliment your existing furniture.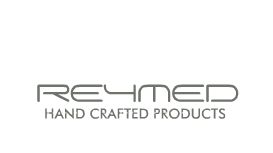 Re4med is a reclamation and design group which only uses reclaimed materials in it's projects. Our main focus to date is on reclamation of hardwoods and furniture from educational establishments,

particularly science laboratory worktops which provide our source of Iroko and Teak timbers. Currently we are adding Jarrah and Azobe sourced from railway timbers and Oak from local barns both of which we mill ourselves, this completes the main sources of reclaimed hardwoods available in the UK.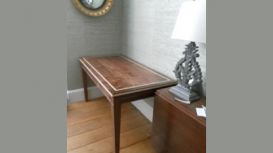 A contemporary writing desk made from walnut and maple. In addition, the desk top, the desk legs and the apron piece between each pair of legs, have detailed walnut edges. There are three drawers,

opening smoothly on wooden runners and closing to present a flush surface between the desk's front legs. The fronts of these drawers are cut from a single length of highly-figured walnut and arranged in their original order to show seamless walnut figuring across the three drawers when closed.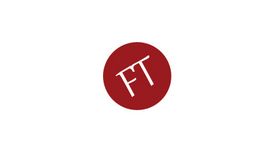 Finishing Touches is an online retailer specialising in home furniture and furnishings. Our product range encompasses minimal to luxurious and budget to lavish - as all have their place and occasion.

Since our beginning in 1989, our aim has been to supply furniture that does more than just "fit together". Our pieces adapt and blend with the features that give your home its unique character.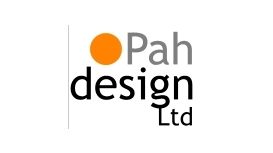 My contemporary furniture internet business provides private clients, architects, developers and interior designers with a professional, friendly service, from great initial 3D designs to installation

and aftercare. Using all my experience I will help you through the process to find the most suitable furniture, configurations, layouts and solutions.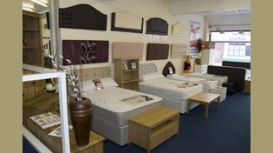 Welcome to Paignton Bed Centre, we have a huge selection of beds, mattresses, bedroom furniture and accessories. From standard pocket sprung mattresses to memory foam and special back care beds, from

childrens bunk beds to adults TV beds! Why not pop in and see our Paignton showroom, just a few doors to the right of the main Post Office, opposite the Cork & Bottle pub (formerly the Old Wellhouse).
---
Whether you are looking for a classic style sofa or a cutting-edge modern dining table, shopping online from furniture stores is always the easier way. In fact, shopping from furniture stores online is a great way to save time and experience everything from the comfort of your home, having enough time to consider every investment without the pushy sellers at the furniture stores and showrooms. Well, shopping from furniture stores online can also have some downsides. For example, shopping online from furniture stores means you don't have direct contact and experience with the quality of the product, how comfortable you find it, etc. The truth is that shopping online from furniture stores doesn't necessarily mean that you are getting the exact same thing you are seeing online, on the websites of furniture stores. Unfortunately, there are some furniture stores that advertise something online and the furniture pieces are totally different and what you haven't expect once you get it in person. Therefore, we highly recommend that when you are shopping online, you are choosing only reliable and reputable furniture stores and suppliers and checking out all referrals, recommendations, and testimonials shared online for furniture stores. At the end of the day, shopping online from furniture stores remains an option with more advantages, so let's explore this topic more in-depth. Here are some top recommendations and tips on how to shop online from furniture stores:
Keep in Mind Your Style When Shopping from Furniture Stores
Most of the furniture stores follow a certain style when manufacturing and designing furniture pieces. While some furniture stores specialise in designing and manufacturing classic and traditional styles of furniture, other furniture stores focus on contemporary styles and modern designs. Of course, there are also furniture stores that specialise at a wide spectrum of styles and designs. However, one of the most effective ways to narrow down your choice and make your search easier and quicker is to focus on the furniture stores specialising in designing and offering items styled the way you want for your home or office. Especially if you are looking for a more specific style of furniture pieces that are not available on a wide market.
Consider Commercial or Domestic Furniture Stores
In order to narrow down furniture stores even further, you have to consider whether you are looking for furniture for your home or your office. Some furniture stores specialise only in the design and manufacturing of office furniture. In case you are looking for pieces for your office and workspace, you better focus on furniture stores specialising in this type of furniture. Furniture stores focusing mainly on office and work furniture can offer a beautiful style that fits into the professional environment, while the design is functional enough to ensure maximum comfort and all specifics and requirements for a working space are taken into account when the design is considered.
Check for Furniture Stores Referrals
Of course, one of the basic rules of online shopping is always researching the online database for any recommendations, referrals, or simply testimonials and opinions shared about the service, good, or company you are interested in. Furniture stores do not make an exception. Through all the opinions shared online about the furniture stores and the products and services they offer you will be able to learn more about the quality of products, how good or bad customer service is, are there any options for refunds or replacements, what guarantees and warranties are offered, and much more. When looking for reliable and reputable furniture stores don't check online only. Make sure to ask your family, relatives, friends, and coworkers and maybe at least a couple of people will be able to share their positive experience with furniture stores or warn you about some through their negative experience.
Check the Return and Refund Policies of Furniture Stores
After all the research, considering, and narrowing down, you have finally made the decision and invested in furniture pieces offered by a reputable manufacturer or supplier. Even in this case, even when purchasing from a high-quality manufacturer, accidents and unexpected issues can happen. Even high-quality furniture stores can make some mistakes and send out products with defects and issues. In this case, you must be sure that the company has a good and actually working returns and refunds policy with easy to follow procedures, no additional fees and charges for return. Make sure to order only from furniture stores that allow returns and their return policy is equally beneficial and balanced for both parties.
Furniture Stores and Shipping Costs
Buying goods from furniture stores can be a serious investment by itself, therefore you don't want to pay too much for additional charges and fees such as delivery and shipping. When researching and looking for furniture stores online, make sure to choose furniture stores that offer pretty reasonable shipping costs and are not trying to break the bank. Most furniture stores will list shipping costs and delivery information on their websites, either in a section dedicated to the topic or in the FAQs sections. Make sure to thoroughly review the furniture stores' shipping costs and policies before you make a purchase. Otherwise, you may find yourself paying for shipping a higher price than the furniture pieces themselves. With some furniture stores, it is better to visit the physical store or showroom and purchase furniture there instead of ordering online.
There are many aspects of shopping online from furniture stores you want to consider before you spend your money. Buying new furniture for your home or office can be quite an investment, therefore you don't want to make a spontaneous decision you will regret later on. We highly encourage you to take your time, consider all your requirements, desires, and needs, do thorough research and narrow down your choice as much as possible. From this point on, it will be significantly easier for you to not simply buy furniture you like, but also purchase it from a reputable and reliable company you feel safe doing business with.
Keep in mind your style when shopping from furniture stores
Consider commercial or domestic furniture stores
Check for furniture stores referrals
Check the return and refund policies of furniture stores
Furniture stores and shipping costs