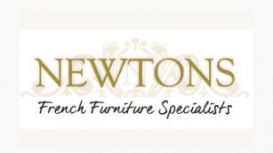 Newtons Furniture are the french bedroom furniture specialists in the UK. All of our exclusive French Style Furniture pieces are designed, handmade and distributed exclusively by us. We've been featured in many shabby chic magazines and publications, and on a number of TV shows.
We create complete French bedroom furniture collections with inspiration taken from 18th century French design classics but with our own unique touch. Every piece from the Newtons Furniture catalogue is hand carved by our skilled master craftsmen using time honoured traditional skills. Each piece is then hand finished with paint , lacquer or leaf for a beauty and underlying build quality unlike any other. In short, we are the leading and one of the oldest French Furniture UK retailers.
We first opened our doors in 2002 after Rachel, our very own designer was faced with renovating a rambling Victorian house to create a home for her growing family. Having only had four families live there since first built in Eighteen Ninety Six, you can only imagine the amount of work required to transform the house from tired and unloved to a family home with all of today's mod cons.
Services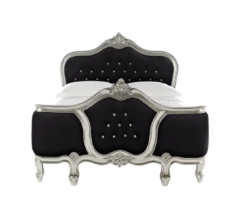 French bedroom furniture is our business but to us there is more to Newtons Furniture than just a business, we help customers all over the world create wonderfully unique and individual spaces in one of the most important rooms in the home, the place we sleep, the Boudoir. We understand that to enable the perfect nights sleep the room in which we slumber has to have a relaxing and inviting atmosphere which is why we strive to create unique designs with a focus on comfort and usability.
At Newtons our emphasis is on design with a French Flavour and whether you need a complete French bedroom suite, just a French Bed, a Chest Of Drawers, Dressing Table or the odd piece of French style bedroom furniture to lift and define a fitted suite you are sure to find something here. And..... remember our furniture is exclusively designed and hand made by us from the finest materials, especially for you.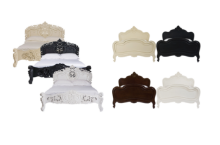 Here at Newtons we understand that everyone is different and individual, one persons passion is another persons poison. Because we design and manufacture all our own furniture we have managed to create such a multitude of unique and individual French Furniture Collections that you will definitely find something just right for you.
Not only will you manage to find that perfect French Bed but because we design all of the French bedroom furniture sets to match you can complete a French bedroom safe in the knowledge that each piece of furniture will compliment the next. Have fun looking through our collections and if you can't find what you're looking for, please give us a call. You never know, we just might be able to make it for you.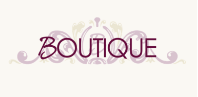 Welcome to our New and totally Exclusive Boutique Collection of Boutique Beds and bedroom furniture, the home of affordable luxury, designed by us especially for you. French Bedroom Furniture at its most stylish and beautiful, the Boutique Collections are hand carved from mahogany by our expert Master Craftsmen who have honed their skills over many year to now produce designer Furniture of the very highest standard, each Collection having a French Boutique Bed central to the design.
Our skilled Carvers lovingly shape each piece of wood by hand to create breathtaking designs of the highest standard. Once the French Furniture is completed in the raw, so to speak, the wood grain is filled and sanded smooth to create the perfect base for the finishing process. Each piece is then lacquered, painted or leafed in either silver or 18ct gold to create a wonderful depth of colour and a perfect finish, choose from Alabaster White, Silver Lustre or Gold Lustre to name but a few.
Reviews and Ratings
We do not have any reviews about Newtons Furniture available right now.