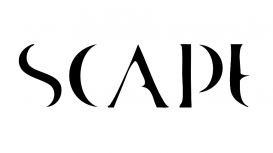 As an award winning independent furniture retailer, we sell premium quality Indian sheesham wood furniture, Dakota dark mango wood furniture, Dakota light mango wood furniture, solid reclaimed wood furniture, handcrafted Italian Nigri chess set and many other unique home accessories.
Reviews and Ratings
We always manage to find something beautiful and unique here, it's an absolute treasure trove! So many lovely gifts to choose from, beautiful items to adorn the home and the staff are lovely!
Scape Interiors is the best shop in Leigh on Sea apart from MIND which is next door and is going to be my shop one day!!! They have the loveliest collection of nick knacks, furniture and non essential items and they give a discount to loyal customers!! The back passage is quite outstanding and I love spending my money in this beautifully stocked shop!!!
Another visit to this wonderful shop .. Inspiring, Ambient & Welcoming as ever & a special little purchase made for a forthcoming happy event .. Thank you Scape.