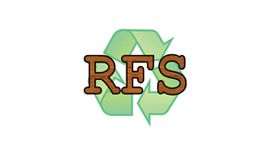 Welcome to Richmond Furniture Scheme, your local furniture recycling charity where you can find cheap, good quality, secondhand furniture.
Looking for re-used furniture? Are you trying to find something unique to add character to your home, to save money, to improve the environment, or to do all of the above? Visit your local Furniture Scheme and be amazed at what we have in store.
To the best of our knowledge details on this website are correct at the time of publication. This site is controlled and operated by The The Furniture Scheme Richmond upon Thames. The Furniture Scheme RuT website is to give you information about us and should not be used for any other purpose. Furniture Scheme RuT is not able to keep this site updated as frequently as we would like to so makes no representation or warranty in respect of accuracy of the information contained on the site, or any hyperlinked site.
Reviews and Ratings
We do not have any reviews about Richmond Furniture Scheme available right now.
---