Recommended Furniture Stores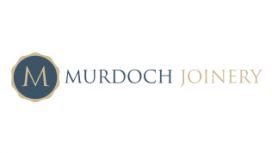 Murdoch Joinery was founded by Nathan Hart back in 2006, offering a full joinery service to the many period home-owners in Suffolk. Our products range from windows, doors and staircases, to

freestanding furniture and even timber-framed conservatories. In the past few years however, the business has seen increased demand for the construction and installation of quality handmade, wooden kitchens.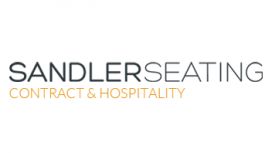 Sandler Seating was founded in London in 1982 by Roy Sandler as an offshoot of Sandler Upholsterers, a family business specializing in custom upholstery which was itself founded in 1946. Sandler

Seatings first activity was the upholstery, assembly and distribution of portable seating systems for multi-purpose venues. This activity still plays an important role for the company today.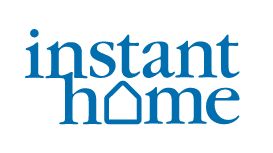 We specialise in the provision of quality, stylish home furniture hire. The quality, comfort and style of the furniture, linens and kitchen equipment we provide is close to our hearts. To ensure

complete customer satisfaction we have sat on, slept in, and cooked with all of our 700+ product lines. Our team has thoughtfully selected stunning Standard and Premium furniture collections to enhance any home interior.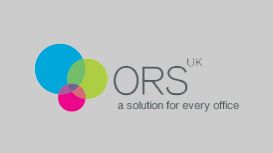 ORS UK is your one stop shop for new, used and recycled office furniture in the Midlands, Manchester and the North-West area. At ORS UK we have one sole aim; to provide you with the best office

furnishing solutions at a price you can afford. Whether you need a single desk chair for your home office or a brand new set of desks for your new recruits, then you can find it all at ORS UK. But supplying new and second hand furniture is just part of what we offer.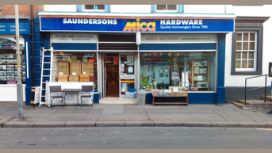 As well as beds and bedroom furniture, Wigton Pine Furnishers also stock pine tables, chairs, pine bookcases, pine dressers, divans and much much more. Based in Wigton, Wigton Pine Furnishers are a

family run business that has been established for over 30 years. Starting out from the family home, based in a garage. Wigton Pine have a large range of pine furniture, and many other items including dressers, divans, pine bedroom furniture, chairs and much much more.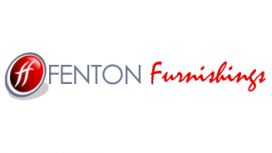 Fenton Furnishings has been established over nine years as a family owned furniture retailer in Stoke on Trent. We have ranges and packages to suit every room, and every budget. Because we are a

family run business we can adapt to suit the exact needs of every customer, because we appreciate every customer is different. What makes us different? We understand our customer, we are able to offer a unique and personal service, and above all offer value.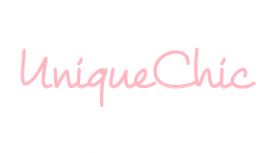 uniquechicfurniture.co.uk
UniqueChic is a family run company in Nottingham. Our company offices are based in Wst Bridgford, Nottingham. Here we are very close to Nottingham County Football Club and our neighbours are

Nottingham Forest Football Club. UniqueChic has two Directors, EmmaJay and Mark and employ in excess of 20 staff in our Offices, Warehouses and Logistics throughout the country.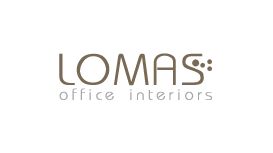 lomasofficeinteriors.co.uk
Lets us work with you to help design a smooth, efficient and stylish office environment. Lomas Interiors can design and project manage your entire office refurbishment with as little or as much input

from you as required. We believe you have the best idea of what is required but realise you don't always have the time to devote to a project. We will consult with you to design and space plan your area then let our installation team completely fit out and change your environment as you watch.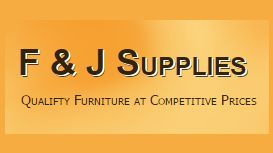 F and J Supplies are one of the largest independent family run furniture retail stores in Crawley, offering every piece of furniture you could want for your home, at competitive prices and always of

the highest standard. In store, there is a large range of Lounge Furniture, Leather suites, Fabric suites, Corner Groups and Dining Room Furniture, Beds, Divans & Mattresses, Wardrobes and matching Bedroom Furniture, dining suites, as well as Carpets and Rugs.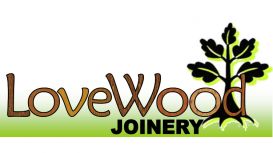 We are a small joinery company based in Royal Wootton Bassett that specialize in creating bespoke furniture tailored to our customers. Our beautifully hand crafted furniture will fit into your home

and lifestyle. We take the greatest care to ensure that you receive the quality and service you deserve, we can tailor to the style and finish you desire. We construct our joinery using traditional methods and the finest woods designed and crafted to last.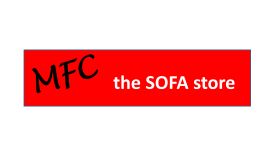 Morriston Furniture Centre Ltd has been in business for 34 years and has grown year by year even through adverse economic climates. We have the best contacts across the world in supplying the best

value for money products available which are perfect for our customers. You can contact us anytime for all your furniture needs - we can assure you we will bend over backwards whatever the size of order.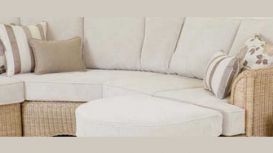 All our indoor furniture is manufactured using only the highest quality Cane and Rattan from renewable sustainable resources. The raw materials used in our outdoor range is high quality Tisse woven

synthetic fibre which is durable and UV protected ensuring longevity and low maintenance.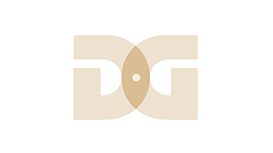 davidgloverfurniture.co.uk
Specialists in handcrafted furniture, David Glover Furniture is a furniture company based in North Devon and dedicated to creating perfect bespoke furniture of the highest quality that you will

treasure. Our bespoke furniture makers use both modern and traditional techniques and offer high quality craftsmanship and attention to detail in order to design and manufacture long lasting and fantastic looking bespoke furniture.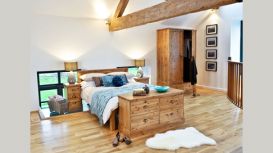 Nuttall Furniture Designs has many years experience in the Furniture sector, with the focus on providing handmade quality British furniture to clients throughout the UK. The family run company is

located in Clitheroe, Lancashire and supplies bespoke furniture, including sideboards, beds, chests, cabinets and many other pieces. Tailored to requirements, the products are ideal for every day use and can be enjoyed by everybody. All products on this site are available made to order.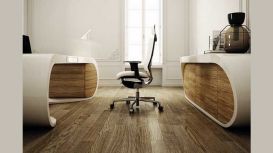 Building on a twenty five years track record of manufacturing/producing upholstered components for the Office and Contract Seating Industry, it was a natural transition for Active Office Seating to

move into total manufacturing. The comprehensive collection contains over one hundred products incorporating seating, desking and educational furniture, and is marketed via a dealer network throughout the UK.
---
Whether you are looking for a classic style sofa or a cutting-edge modern dining table, shopping online from furniture stores is always the easier way. In fact, shopping from furniture stores online is a great way to save time and experience everything from the comfort of your home, having enough time to consider every investment without the pushy sellers at the furniture stores and showrooms. Well, shopping from furniture stores online can also have some downsides. For example, shopping online from furniture stores means you don't have direct contact and experience with the quality of the product, how comfortable you find it, etc. The truth is that shopping online from furniture stores doesn't necessarily mean that you are getting the exact same thing you are seeing online, on the websites of furniture stores. Unfortunately, there are some furniture stores that advertise something online and the furniture pieces are totally different and what you haven't expect once you get it in person. Therefore, we highly recommend that when you are shopping online, you are choosing only reliable and reputable furniture stores and suppliers and checking out all referrals, recommendations, and testimonials shared online for furniture stores. At the end of the day, shopping online from furniture stores remains an option with more advantages, so let's explore this topic more in-depth. Here are some top recommendations and tips on how to shop online from furniture stores:
Keep in Mind Your Style When Shopping from Furniture Stores
Most of the furniture stores follow a certain style when manufacturing and designing furniture pieces. While some furniture stores specialise in designing and manufacturing classic and traditional styles of furniture, other furniture stores focus on contemporary styles and modern designs. Of course, there are also furniture stores that specialise at a wide spectrum of styles and designs. However, one of the most effective ways to narrow down your choice and make your search easier and quicker is to focus on the furniture stores specialising in designing and offering items styled the way you want for your home or office. Especially if you are looking for a more specific style of furniture pieces that are not available on a wide market.
Consider Commercial or Domestic Furniture Stores
In order to narrow down furniture stores even further, you have to consider whether you are looking for furniture for your home or your office. Some furniture stores specialise only in the design and manufacturing of office furniture. In case you are looking for pieces for your office and workspace, you better focus on furniture stores specialising in this type of furniture. Furniture stores focusing mainly on office and work furniture can offer a beautiful style that fits into the professional environment, while the design is functional enough to ensure maximum comfort and all specifics and requirements for a working space are taken into account when the design is considered.
Check for Furniture Stores Referrals
Of course, one of the basic rules of online shopping is always researching the online database for any recommendations, referrals, or simply testimonials and opinions shared about the service, good, or company you are interested in. Furniture stores do not make an exception. Through all the opinions shared online about the furniture stores and the products and services they offer you will be able to learn more about the quality of products, how good or bad customer service is, are there any options for refunds or replacements, what guarantees and warranties are offered, and much more. When looking for reliable and reputable furniture stores don't check online only. Make sure to ask your family, relatives, friends, and coworkers and maybe at least a couple of people will be able to share their positive experience with furniture stores or warn you about some through their negative experience.
Check the Return and Refund Policies of Furniture Stores
After all the research, considering, and narrowing down, you have finally made the decision and invested in furniture pieces offered by a reputable manufacturer or supplier. Even in this case, even when purchasing from a high-quality manufacturer, accidents and unexpected issues can happen. Even high-quality furniture stores can make some mistakes and send out products with defects and issues. In this case, you must be sure that the company has a good and actually working returns and refunds policy with easy to follow procedures, no additional fees and charges for return. Make sure to order only from furniture stores that allow returns and their return policy is equally beneficial and balanced for both parties.
Furniture Stores and Shipping Costs
Buying goods from furniture stores can be a serious investment by itself, therefore you don't want to pay too much for additional charges and fees such as delivery and shipping. When researching and looking for furniture stores online, make sure to choose furniture stores that offer pretty reasonable shipping costs and are not trying to break the bank. Most furniture stores will list shipping costs and delivery information on their websites, either in a section dedicated to the topic or in the FAQs sections. Make sure to thoroughly review the furniture stores' shipping costs and policies before you make a purchase. Otherwise, you may find yourself paying for shipping a higher price than the furniture pieces themselves. With some furniture stores, it is better to visit the physical store or showroom and purchase furniture there instead of ordering online.
There are many aspects of shopping online from furniture stores you want to consider before you spend your money. Buying new furniture for your home or office can be quite an investment, therefore you don't want to make a spontaneous decision you will regret later on. We highly encourage you to take your time, consider all your requirements, desires, and needs, do thorough research and narrow down your choice as much as possible. From this point on, it will be significantly easier for you to not simply buy furniture you like, but also purchase it from a reputable and reliable company you feel safe doing business with.
Keep in mind your style when shopping from furniture stores
Consider commercial or domestic furniture stores
Check for furniture stores referrals
Check the return and refund policies of furniture stores
Furniture stores and shipping costs