Recommended Furniture Stores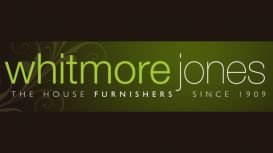 Arthur had three sons Clem, Alec & Edward who all became involved in the Family business. In 1928 Whitmore Jones expanded into Cosham, with a purpose built showrooms on the High Street. By this time

Alec, the middle son had taken on responsibility for the Southsea shop, and Clem was to run the newly built flagship Cosham store. 1939: Both shops were still thriving and business was developing, but then in September 1939 War broke out once again.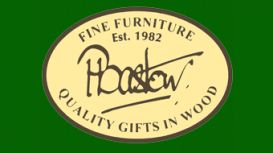 philipbastow-cabinetmaker.co.uk
A time served cabinet maker with more than 30 years' experience, Philip Bastow specialises in the design and craft of bespoke commissions using beautiful British hardwoods (whenever possible). Philip

is a true craftsman, taking great pride in every furniture project and following the ethos that 'a true artist doesn't make the wood into an object but sets the object free from inside of the wood'.
Every one of Tarzan strong chunky tables has been designed to exhibit awesome natural materials in their raw beauty. We only use single pieces of authentic solid oak, no laminated small pieces of oak

and no veneers that can split apart and make your table look shabby as it ages. Instead each design uses intelligent joints that allow the single pieces of 100% natural solid oak to breathe and age so your table will stay strong and stunning in your home for a lifetime.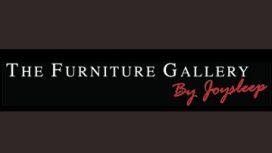 Furniture is our passion. It is what makes your house a home. Furniture is the key to making that real impression and style that is individual to you. It is a major purchase, and you rightly demand of

us the best value for your money in the industry, backed by a service which is unrivalled. At The Furniture Gallery / Joysleep, you will get this and more!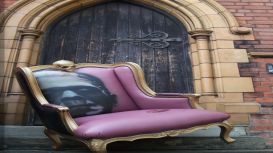 Wish Interiors are specialist custom furniture makers based in the UK and design and produce designer leather sofas and chairs plus bespoke carpets, bespoke rugs and bespoke sofas to the highest

standards. New technology allows Wish Interiors to offer quality bespoke carpets, rugs and sofas plus printed real designer leather sofas and chairs with performance and wearability not seen in other methods around the world.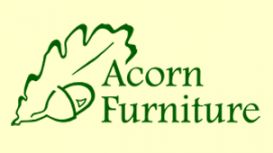 Acorn Furniture specialises in the design and creation of bespoke wooden furniture, carvings, doors and gates. Nick Lumb established Acorn Furniture to provide a tailored and friendly service for

clients located in North Wales, Cheshire and the surrounding areas. He has also worked with customers further afield, having made doors in Anglesey, gates in Solihull, bookshelves in Bristol, tables in the Netherlands and wood carving in Bosnia!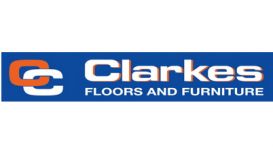 clarkesfloorsandfurniture.co.uk
We are a family run business based in Essex supplying all of your Flooring, Lighting, Curtain, Blinds, Furnishing and Furniture needs. This site is designed to be a taster for our store. While it is

possible to purchase some items there is a much larger selection instore. We do try to keep the wesite as up to date as possible but on the rare ocassion we may have run out of stock please accept our sincere apologies.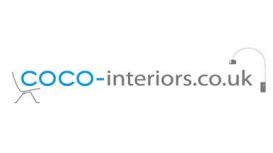 Since COCO-interiors UK Limited was founded in 2007 we have delivered the very best in style, quality and service to a long list of discerning clientele. We are passionate about modern contemporary

and luxury design and we know that this lifestyle is a passion shared by our enthusiastic clients. Coco-Interiors UK is a web based retail business that specialises in high quality reproductions, new designer furniture, inspired home furnishings.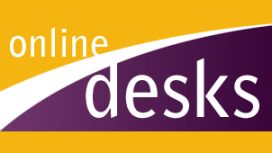 We provide office furniture solutions for small office & home office customers to multi-national organisations with specalist office furniture & Space Planning requirements. Combining modern office

furniture, office desks, office screens & office seating to suit your requirements. All of our office furniture is covered by an extensive warranty.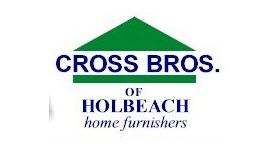 We supply furniture from all the major manufacturers, including Morris, Sherborne and many more. We can show you a vast range of carpets and floorcoverings, from Cormar, Abingdon, Kingsmead, Ulster,

Axminster and Penthouse all at reasonable prices. Our store staff each have many years experience in helping you to select the furniture of your choice. All the products we offer are carefully chosen by ourselves for quality of workmanship, reliability and value.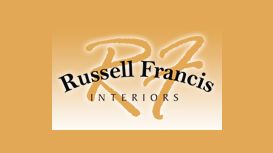 russellfrancisinteriors.com
Russell Francis Interiors has been established for over 20 years and has traded from its present site on Weddington Road since December 2007. Since incorporation the shop has been independent and the

directors of the business are actively involved in the day to day management of the business. Approximately half a mile from the centre of Nuneaton the showrooms have 10,000 square feet of display area and adjoining warehouse space of over 5,000 square feet with free on site parking.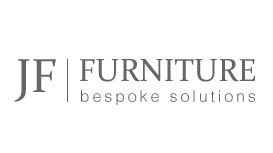 Based near Halifax, West Yorkshire, JF Furniture is a small company that aims to provide the very best in Bespoke fitted and free standing furniture. We make just about anything in a host of different

styles from fitted and free standing wardrobes to side boards and dining tables. Being a small company you can rely on a first rate professional service that is tailored to suit you.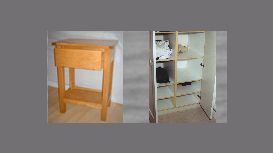 Supplying a Local Domestic & Commercial Carpentry & Bespoke Joinery Service in Berkshire, for Bracknell, Ascot, Windsor & Maidenhead. Richard Dye purposebuild Carpentry & Joinery supplies bespoke

joinery components, fitted and free standing furniture. Jobs are designed from a brief or produced to a supplied drawing. Work is built to a traditional standard, finished by hand. Craftsmanship and quality whether the project is modern design or reproduction components custom made to match an original.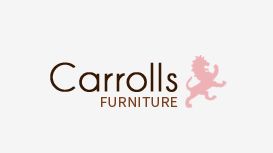 Based in the English Village of Small Dole in the heart of West Sussex. Carroll Manufacturing has been crafting bespoke high end furniture since 1975. With a dedicated team of craftsmen, using a

healthy mix of woodworking technology and techniques that are centuries old.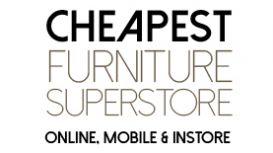 We are an online furniture retail store based in Leicester UK, delivering nationwide customers a massive range of affordable furniture which are handpicked & sourced from UK best brands. Our wide

catalog covers every category of home furniture & you will find a first class choice of designs in popular categories like Bedroom Furniture, Dining Furniture & Living Room Furniture.
---
Whether you are looking for a classic style sofa or a cutting-edge modern dining table, shopping online from furniture stores is always the easier way. In fact, shopping from furniture stores online is a great way to save time and experience everything from the comfort of your home, having enough time to consider every investment without the pushy sellers at the furniture stores and showrooms. Well, shopping from furniture stores online can also have some downsides. For example, shopping online from furniture stores means you don't have direct contact and experience with the quality of the product, how comfortable you find it, etc. The truth is that shopping online from furniture stores doesn't necessarily mean that you are getting the exact same thing you are seeing online, on the websites of furniture stores. Unfortunately, there are some furniture stores that advertise something online and the furniture pieces are totally different and what you haven't expect once you get it in person. Therefore, we highly recommend that when you are shopping online, you are choosing only reliable and reputable furniture stores and suppliers and checking out all referrals, recommendations, and testimonials shared online for furniture stores. At the end of the day, shopping online from furniture stores remains an option with more advantages, so let's explore this topic more in-depth. Here are some top recommendations and tips on how to shop online from furniture stores:
Keep in Mind Your Style When Shopping from Furniture Stores
Most of the furniture stores follow a certain style when manufacturing and designing furniture pieces. While some furniture stores specialise in designing and manufacturing classic and traditional styles of furniture, other furniture stores focus on contemporary styles and modern designs. Of course, there are also furniture stores that specialise at a wide spectrum of styles and designs. However, one of the most effective ways to narrow down your choice and make your search easier and quicker is to focus on the furniture stores specialising in designing and offering items styled the way you want for your home or office. Especially if you are looking for a more specific style of furniture pieces that are not available on a wide market.
Consider Commercial or Domestic Furniture Stores
In order to narrow down furniture stores even further, you have to consider whether you are looking for furniture for your home or your office. Some furniture stores specialise only in the design and manufacturing of office furniture. In case you are looking for pieces for your office and workspace, you better focus on furniture stores specialising in this type of furniture. Furniture stores focusing mainly on office and work furniture can offer a beautiful style that fits into the professional environment, while the design is functional enough to ensure maximum comfort and all specifics and requirements for a working space are taken into account when the design is considered.
Check for Furniture Stores Referrals
Of course, one of the basic rules of online shopping is always researching the online database for any recommendations, referrals, or simply testimonials and opinions shared about the service, good, or company you are interested in. Furniture stores do not make an exception. Through all the opinions shared online about the furniture stores and the products and services they offer you will be able to learn more about the quality of products, how good or bad customer service is, are there any options for refunds or replacements, what guarantees and warranties are offered, and much more. When looking for reliable and reputable furniture stores don't check online only. Make sure to ask your family, relatives, friends, and coworkers and maybe at least a couple of people will be able to share their positive experience with furniture stores or warn you about some through their negative experience.
Check the Return and Refund Policies of Furniture Stores
After all the research, considering, and narrowing down, you have finally made the decision and invested in furniture pieces offered by a reputable manufacturer or supplier. Even in this case, even when purchasing from a high-quality manufacturer, accidents and unexpected issues can happen. Even high-quality furniture stores can make some mistakes and send out products with defects and issues. In this case, you must be sure that the company has a good and actually working returns and refunds policy with easy to follow procedures, no additional fees and charges for return. Make sure to order only from furniture stores that allow returns and their return policy is equally beneficial and balanced for both parties.
Furniture Stores and Shipping Costs
Buying goods from furniture stores can be a serious investment by itself, therefore you don't want to pay too much for additional charges and fees such as delivery and shipping. When researching and looking for furniture stores online, make sure to choose furniture stores that offer pretty reasonable shipping costs and are not trying to break the bank. Most furniture stores will list shipping costs and delivery information on their websites, either in a section dedicated to the topic or in the FAQs sections. Make sure to thoroughly review the furniture stores' shipping costs and policies before you make a purchase. Otherwise, you may find yourself paying for shipping a higher price than the furniture pieces themselves. With some furniture stores, it is better to visit the physical store or showroom and purchase furniture there instead of ordering online.
There are many aspects of shopping online from furniture stores you want to consider before you spend your money. Buying new furniture for your home or office can be quite an investment, therefore you don't want to make a spontaneous decision you will regret later on. We highly encourage you to take your time, consider all your requirements, desires, and needs, do thorough research and narrow down your choice as much as possible. From this point on, it will be significantly easier for you to not simply buy furniture you like, but also purchase it from a reputable and reliable company you feel safe doing business with.
Keep in mind your style when shopping from furniture stores
Consider commercial or domestic furniture stores
Check for furniture stores referrals
Check the return and refund policies of furniture stores
Furniture stores and shipping costs